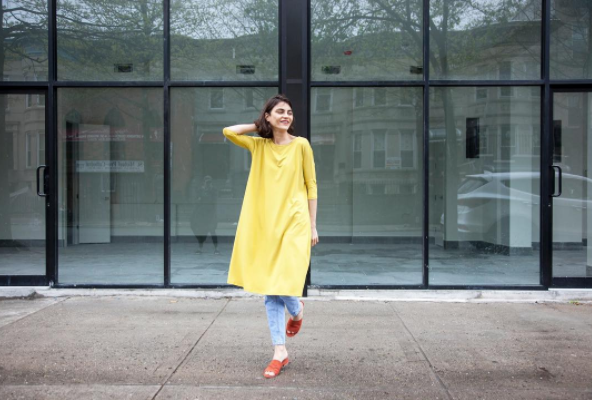 Brooklyn-based Mimi Hecht and Mushky Notik have big plans to export their modesty fashion enterprise around the world
Source: Haaretz
NEW YORK – If their dream comes true, Brooklyn-based Hasidic fashion designers Mimi Hecht and Mushky Notik will one day dress Kim Kardashian, Beyoncé, the Olsen twins – and Jewish actor Mayim Bialik. While all are stylish and successful women, these choices could come as a surprise considering that Hecht and Notik specialize in the emerging "modest fashion" niche.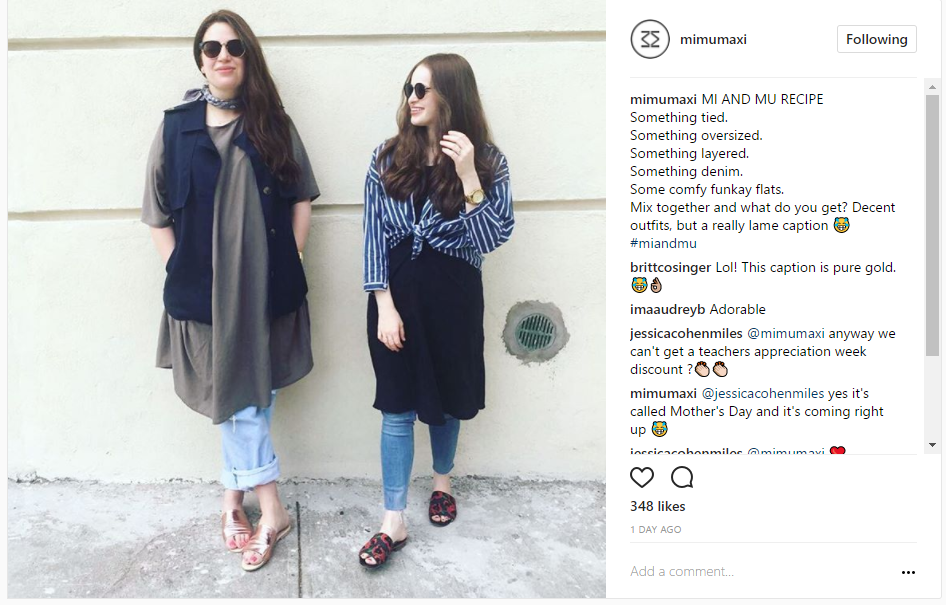 Modesty, as they stressed throughout an interview last week in their Crown Heights studio, is trendy, empowering and even sexy. Or as Hecht says, smiling, "I'm not a huge fan of Kim Kardashian, but she would look amazing in our skirt leggings."
Beyoncé and her ilk probably never heard of Mimu Maxi, Hecht and Notik's successful fashion brand. But tens of thousands of Jewish, Muslim and secular women have bought their "skirt leggings," long-sleeved oversized dresses and clean, flattering tops that mostly come in natural colors like black, white, gray or blue.
With over 30,000 Instagram followers, the Hasidic clothing line is leading the "modest fashion" trend within the Jewish community in New York and beyond, joining brands and websites like the recently launched The Modist (which is being marketed as "the first global online retail destination for modest fashion").
Read more here …