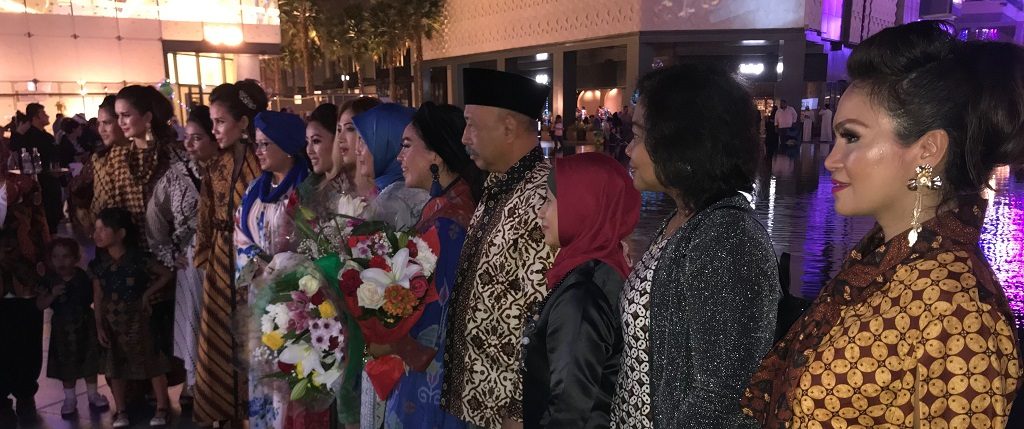 Designers enjoy showcasing designs; heat and unrealistically high expectations identified as issues
Goltune News spent a few days exploring the Pret-a-Cover Buyers Lane modest wear event in Dubai and chatted to the innovative designers and booth holders who were participating in the landmark event.
We were able to truly understand the festival's scope and caliber, perhaps in contrast to other high-profile members of the media understandably under pressure to quickly cover the first day and file their stories for publication. Media including The New York Times, CNN, Khaleej Times, and Associated Press had attended the opening ceremony at the City Walk in Dubai, demonstrating the importance of Pret-a-Cover Buyers Lane.
Almost every designer we spoke to was frustrated about two major problems: heat and delivery.
One of the common complaints was that expectations about the event had been built to such a high level that associated promises such as dedicated buyers, vast media exposure, and brand recognition could not be delivered.
"I think a lesson learned is that don't build up to something else, perhaps in hindsight it could not have been delivered. So be realistic about what you know you can deliver and offer that to the people rather than what you think you can deliver," said Janin Evans, owner of The Room, a business service to help designers with their plans and marketing.
The second problem was the heat. The booths were placed in the open air and temperatures often soared to 98 degrees Fahrenheit.
"I think when something happens and it is not rectified quickly, people become upset, and every problem becomes enormous. If that one thing could have been rectified within the first 24 hours; it became the catalyst for everything else that was going on," said Evans.
In order to maintain their connections with organizers, the Islamic Fashion & Design Council (IFDC), designers were very careful when talking to the media. As part of their own efforts to make the best out of the Dubai trip, some designers took the initiative to ensure their experience was a positive one.
"I think the event was a fantastic event. I was able to visit some of the stores on my own. Some of the stores offered to showcase my design in their stores; I am looking forward to the next modest fashion show," said Yasmin Sobeih, creator of Under – Rapt, modest athletic attire.
As part of our comprehensive broadcast coverage we decided to focus on the individual stories of the designers and our interviews with them will be published in May.
We reached out to IFDC chairwoman Alia Khan for comment but she was unavailable at the time of publication.
Stay tuned with Goltune News.