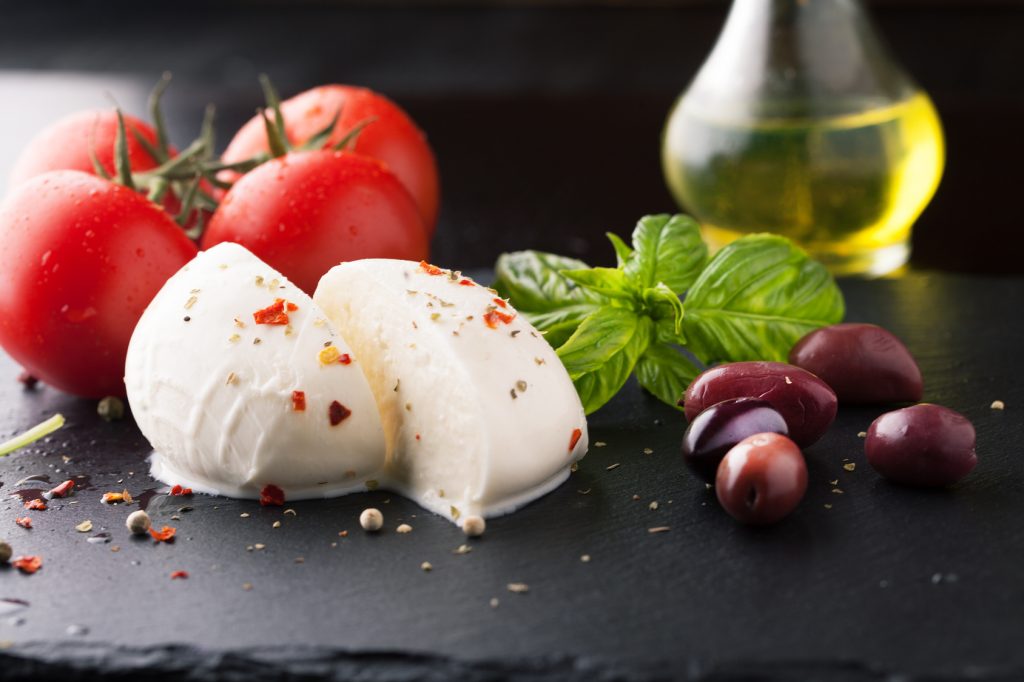 During Ramadan, we all looking for a recipe of a light and easy to digest food. Olive salad is a perfect recipe for Ifrar
Writer: Helen Sanders
With the holy month of Ramadan just across the corner, it is time to start preparing ourselves for this blessed time and of course, begin to think about the foods we will eat.
Many studies have been conducted into the benefits of the Mediterranean diet, research has suggested that following a Mediterranean diet may also reduce your risk of heart disease, cancer, Alzheimer's and Parkinson's disease.
Moreover, following a low calorie Mediterranean diet for as little as just 8 weeks has been shown to lower blood sugar and reverse the effects of type 2 diabetes. As the number of patients with type 2 diabetes and prediabetes is continuously on the rise, this is a step forward to tackling an ongoing battle with the disease.
Recent research suggest that following a Mediterranean diet can also make you live longer. Scientists have been especially interested in a small town in called Acciaroli in Italy. The town has over 300 centenarians in a population of around 2000 residents. This anomaly has sparked interest with US scientists who are now carrying out a series of investigations as to the town's secret to long life.
 Of course, many of these benefits which promote longevity, come from the olive and it's oil. As the holy month approaches, it is important to include this blessed fruit in our diets.
After all, the Qur'an states:
"And a tree that grows on mount Sinai, which provides oil and enjoyment for those who  eat it".
"A blessed Tree, an Olive, neither of the east nor of the west, whose oil is well-nigh  luminous.."[surah 24: 35]
The Health Benefits of Olives
Olives are rich in vitamin E, the body's primary fat-soluble antioxidant. Antioxidants fight off free radicals which can lead to a number of chronic diseases. They help to strengthen the body's immune system; reducing the severity of asthma, cancer, osteoarthritis, all the while delaying the effects of ageing.
Olives can also reduce your risk of heart disease, most notably because they reduce LDL (bad cholesterol) and increase (HDL) good cholesterol.
Moreover, research has shown that making tea from olive leaves reduces hypertension a condition that affects more than 970 million people worldwide which the World Health Organization (WHO) rates as one of the world's most important causes of premature death.
Massaging olive oil into the body works as an excellent anti inflammatory. It can reduce aches and pains of sore muscles, reduce joint inflammation as well as reduce the signs of aging on the skin.
Again, this relates back to Islam, as the Sunnah says:
Allah's Messenger (peace and blessings be upon him) said,"Eat olive oil and anoint yourselves with it, for it comes from a blessed tree." Tirmidhi, Ibn Majah.
An Olive Salad With a Delicious Twist
This beautiful Mediterranean style salad makes an excellent side dish and will give you the majority of essential nutrients your body needs after fasting.
With the olive as the star of the dish, it is accompanied by sweet tomatoes and salty mozzarella. The delicious twist of the salad is the basil vinaigrette, which brings the whole dish together.
The beauty of this recipe is the delicious flavor will still be there even if you add in some extra salad ingredients. So feel free to experiment with this salad a little, if you feel you can't eat a salad without some crisp iceberg lettuce or sweet red peppers, include them. It will taste just as good and allow you to put your own stamp on it.
 Prep Time:15 Minutes
Total Time: 15 Minutes
level: easy
Ingredients:
1 can large black olives, cut in half (6 oz. olives after draining)
3 cups cherry tomatoes, cut in half
1 cup fresh mozzarella and cut into pieces
1/2 cup vinaigrette dressing
Vinaigrette:
3 tablespoons of extra virgin olive oil
2 tablespoons of white vinegar
½ teaspoon of minced garlic
½ cup of chopped basil leaf
½ teaspoon salt
½ teaspoon of freshly ground black pepper
Method:
Vinaigrette:
Wash and chop the basil leaves and garlic
Mix all of the ingredients together in a small bowl with a whisk and set aside
Salad:
Remove the stones from the olives and cut them into halves or slices
Cut the tomatoes and mozzarella
Put all the ingredients in a bowl
Gently combine the vinaigrette mixture with the salad ingredients
Season to taste with black pepper and serve immediately