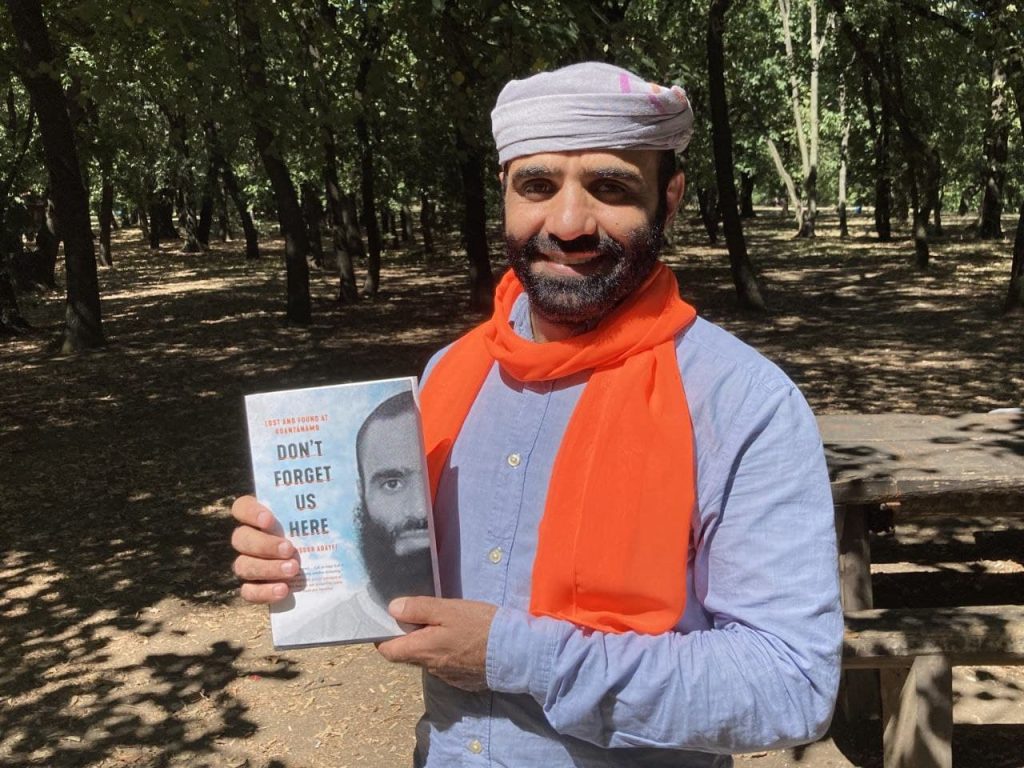 About our guest:
 Mansour Adayfi is a writer, advocate, and former Guantánamo detainee, held for over 14 years without charges as an enemy combatant. Adayfi was released to Serbia in 2016, where he struggles to make a new life for himself and to shed the designation of a suspected terrorist. He has published several New York Times pieces, including a "Modern Love" column.
Don't Forget Us Here: Lost and Found at Guantanamo

Mansoor Adayfi
About the book
At the age of 18, Mansoor Adayfi left his home in Yemen for a cultural mission to Afghanistan. He never returned. Kidnapped by warlords and then sold to the US after 9/11, he was disappeared to Guantánamo Bay, where he spent the next 14 years as Detainee #441.
Don't Forget Us Here tells two coming-of-age stories in parallel: a makeshift island outpost becoming the world's most notorious prison and an innocent young man emerging from its darkness.
Arriving as a stubborn teenager, Mansoor survived the camp's infamous interrogation program and became a feared and hardened resistance fighter leading prison riots and hunger strikes.
With time though, he grew into the man nicknamed "Smiley Troublemaker": a student, writer, advocate, and historian.
While at Guantánamo, he wrote a series of manuscripts he sent as letters to his attorneys, which he then transformed into this vital chronicle, in collaboration with award-winning writer Antonio Aiello.
With unexpected warmth and empathy, Mansoor unwinds a narrative of fighting for hope and survival in unimaginable circumstances, illuminating the limitlessness of the human spirit. And through his own story, he also tells Guantánamo's story, offering an unprecedented window into one of the most secretive places on earth and the people – detainees and guards alike – who lived there with him.
Twenty years after 9/11, Guantánamo remains open, and at a moment of due reckoning, Mansoor Adayfi helps us understand what actually happened there – both the horror and the beauty – a stunning record of an experience we cannot afford to forget.
The Raw Footage of the Interview with Mansoor Adayfi
---
Thank you.
Goltune is editorially independent, meaning we set our own agenda. No one edits our editors. No one steers our opinion. This is important as it enables us to stay true to our values.
We practice peace journalism: to cover stories, feature individuals and profile organizations that base their practice according to peace initiatives.
Every contribution we receive from readers like you, big or small, goes directly into funding our journalism. Please support Goltune, large or small. Thank you.
Thanks for helping us to fund our Peace Journalism. Here is our Square account: "Please help us to fund our peace Journalism."
Send your contributions to Goltune News
Or, contact us and let us know what we can do to deserve your support.