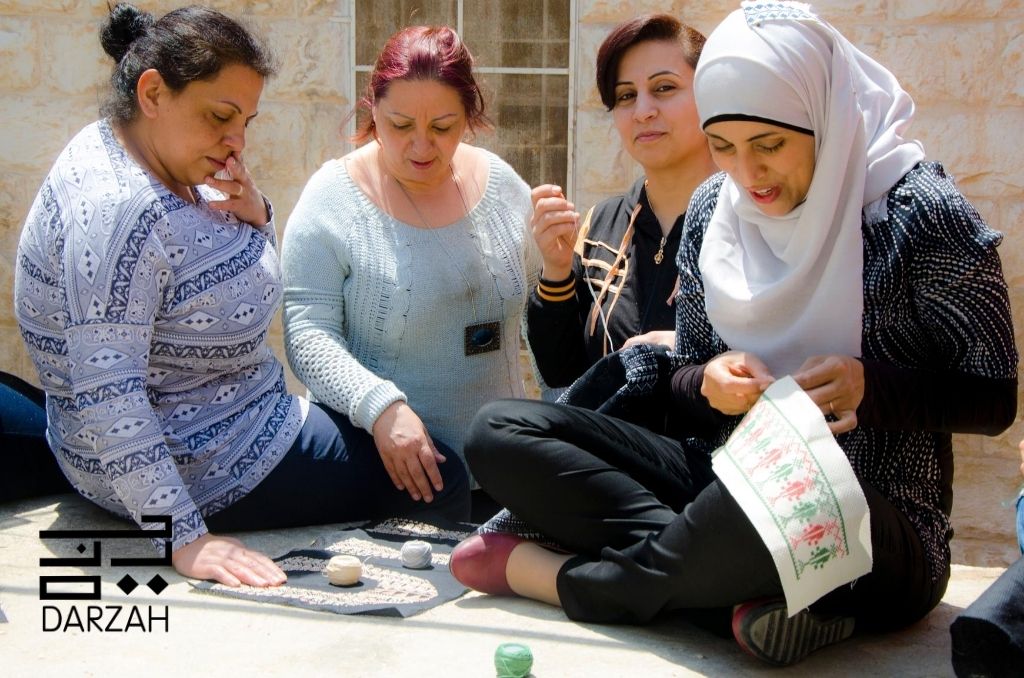 Darzah is a nonprofit social enterprise working to economically empower marginalized and refugee women in the West Bank through their contemporary Tatreez designs.
Darzah, which means "stitch" in Arabic, is one of only a handful of brands whose designs center traditional Tatreez embroidery, an ancient art form typically passed down from mother to daughter. Although this craft dates back centuries, Darzah's designs are far from outdated. Each piece incorporates traditional embroidery motifs, each with its own unique name and origin story, in a way that simultaneously celebrates the past and cultivates the future.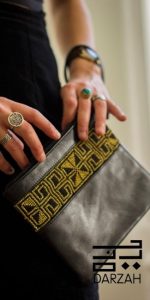 "Darzah's designs can be appreciated by those with a connection to the Middle East, as well as the broader international market," says the organization's founder, Dr. Janette Habashi. "
Our mission is to inspire a greater appreciation of Tatreez embroidery and empower refugee and marginalized women in the West Bank."
Darzah's Humble Beginnings
Darzah's roots originate from a student-led fundraiser overseen by Palestinian-born Dr. Janette Habashi, in 2008.
The group traveled from the University of Oklahoma to the West Bank to raise funds for local grassroots education programs. During the fundraising trip, the need for a long-term solution to the financial difficulties experienced by many individuals in Palestine, , especially women in the northern region of the West Bank, became clear.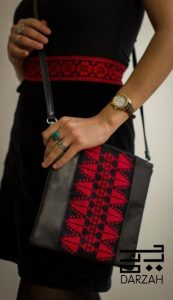 As the local market does not offer sufficient work to women, Dr. Habashi determined that the best way to create financial stability and economic opportunity would be to create an organization that employs and trains local women. With her background in educational psychology and just $4000, Darzah's sister-brand, Zeki Learning, was born.
Word began to spread throughout the community about the new opportunities created by Zeki Learning. As the organization began receiving new applications daily, Dr. Habashi and her team identified the need to create a second brand.
With widespread knowledge of Tatreez embroidery in the region, the nonprofit decided to create Darzah. "We knew that by diversifying our offerings to include shoes, accessories, and homegoods that feature Tatreez embroidery, we could multiply our impact by hiring additional women in the region," Habashi explains.
Driven by Mission
What sets Darzah apart from other brands working with Tatreez is that the brand, first and foremost, is a nonprofit organization. This means that Darzah's primary goal is not to create profits for the organization's leaders, but rather to invest towards the overall well-being and economic empowerment of their artisans. Darzah's vow to the women they employ has been recognized by the Fair Trade Federation, whose members demonstrate a proven commitment to sound business and production practices.
For Darzah, living wages and flexible working arrangements that allow their employees to work from home, are innate pillars of their business.
"Our goal is to continue hiring and empowering more women across the region," states Habashi. "We are not a charity looking for a handout. The women we work with are extremely talented and only need an outlet to showcase their abilities.
We are proud to partner with these women, as well our suppliers and shoemakers, to produce products that are 100% Palestinian and whose quality and design can be appreciated by all".
Darzah's embroidered shoes, bags, accessories, and homegoods tell a moving story about Palestenian heritage and female empowerment. Their products can be purchased online and shipped across the globe. Each purchase supports the nonprofits training and employment programs in the West Bank.
Please support Darzah and its peaceful mission:  https://www.darzah.org