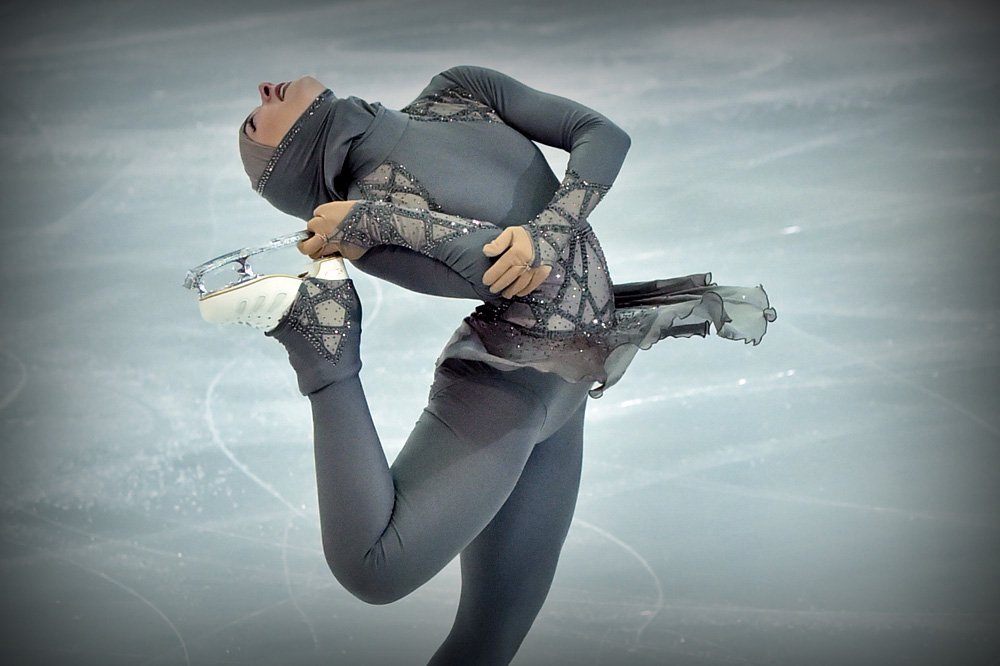 UAE becomes the first Arab state to send Zahra Lari, first skater who happens to wear hijab,to international ice skating competitions.
Source: CNN
Writer: Sara Hassan
Read the full story @ CNN
Dubai (CNN)The United Arab Emirates (UAE), a Persian Gulf state where temperatures soar as high as 48 degree Celsius (118.4 Fahrenheit) during summer, is famous for hosting the Formula 1, The Dubai World Cup horse race, camel races — and even international cricket and skydiving tournaments.
It is hard to imagine, however, that this desert country where 
heavy snowfall
 is considered a national phenomenon, could become the first Arab state to join the International Skating Union (ISU), which administrates ice skating sports.
But that's exactly what has happened.
And it's thanks to Zahra Lari, aged 22, who is not only the first skater from a Persian Gulf state to participate in international figure skating competitions, but also the first to do so wearing a headscarf.
Ice princess
If you think that pairing the ornate but revealing figure skating costume with a modest headscarf is unusual, you are not alone.
And that was not the only hurdle Lari faced when she started figure skating 10 years ago in her home emirate of Abu Dhabi.
"I began skating when I was 12 years old, after watching the Disney movie 'Ice Princess'," Lari tells CNN over email.