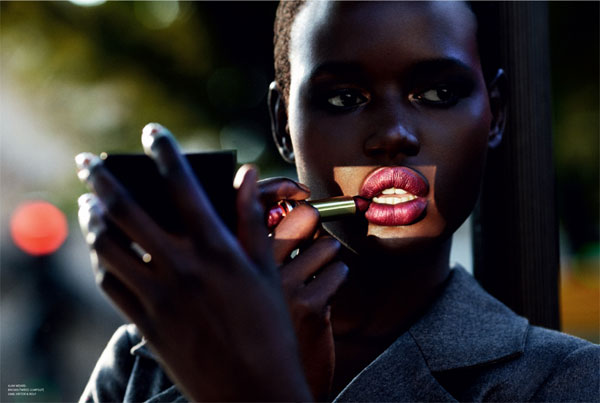 Main point: Ataui Deng was one of 3,500 Sudanese refugees who fled the war-ravaged country for the United States in 2004
Source: Mother Jones
Writer: James West
Deng's New York career wasn't all rosy. She was reported missing in 2014, after she secretly checked herself into a Manhattan hospital battling mental health problems, according to news reports at the time. Her mysterious disappearance sparked a celebrity-fueled social-media campaign to find her, including posts from Rihanna. Her modeling career appears to have tapered off somewhat after the incident, and she is no longer listed on the Trump Models website.
Last August, Mother Jones published the accounts of three former Trump Models, all of them foreigners, who described modeling for the president's agency while holding tourist visas that did not permit them to work in the United States. Trump holds an 85 percent stake in the company; he recently signed a letter resigning as a director of the company.
Trump Model Management did not respond to multiple interview requests about how the president's immigration ban might affect its business. On Saturday afternoon, first lady Melania Trump's own immigration attorney, Michael Wildes, who has also represented the Trump Organization in numerous immigration cases,spoke out against the president's order, during an interview on MSNBC. "This is not the way you deal with people's lives," he said.
Despite facing several federal lawsuits and unleashing travel chaos around the world, Trump asserted on Saturday that the implementation of his executive order was running smoothly. "It's not a Muslim ban, but we were totally prepared. It's working out very nicely. You see it at the airports, you see it all over," he said.
follow the story @ Mother Jones