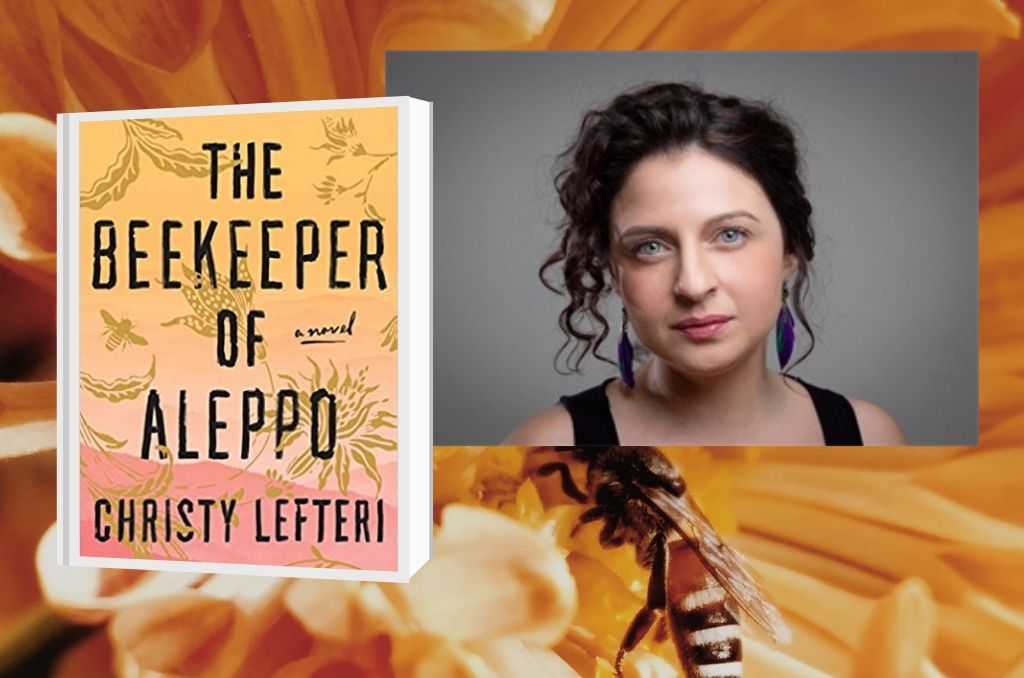 "A beautifully crafted novel of international significance that has the capacity to have us open our eyes and see."—Heather Morris, author of The Tattooist of Auschwitz
Amaon.com book description – This unforgettable novel puts human faces on the Syrian war with the immigrant story of a beekeeper, his wife, and the triumph of spirit when the world becomes unrecognizable.
Nuri is a beekeeper and Afra, his wife, is an artist. Mornings, Nuri rises early to hear the call to prayer before driving to his hives in the countryside. On weekends, Afra sells her colorful landscape paintings at the open-air market. They live a simple life, rich in family and friends, in the hills of the beautiful Syrian city of Aleppo—until the unthinkable happens.
When all they love is destroyed by war, Nuri knows they have no choice except to leave their home. But escaping Syria will be no easy task: Afra has lost her sight, leaving Nuri to navigate her grief as well as a perilous journey through Turkey and Greece toward an uncertain future in Britain.
Nuri is sustained only by the knowledge that waiting for them is his cousin Mustafa, who has started an apiary in Yorkshire and is teaching fellow refugees beekeeping.
As Nuri and Afra travel through a broken world, they must confront not only the pain of their own unspeakable loss but dangers that would overwhelm even the bravest souls.
The couple must also make the difficult journey back to each other, a path once so familiar yet rendered foreign by the heartache of displacement.
Moving, intimate, and beautifully written, The Beekeeper of Aleppo is a book for our times: a novel that at once reminds us that the most peaceful and ordinary lives can be utterly upended in unimaginable ways and brings a journey in faraway lands close to home, never to be forgotten.
For years, the world has watched as stories of refugees arriving in foreign lands — dead or alive — are ridiculed, threatened and prematurely denied asylum and sent back to their war-torn homes.
As gritty as the news can be, however, it is often too easy to distance oneself from the reality of the horrors of the refugee crisis. This is where fiction, particularly works like The Beekeeper of ALepp, comes in, to remind us of our capacity for love, empathy and hope.
From the very first page, Christy Lefteri's book is gripping and poignant. It is told from the point of view of Nuri, a Syrian refugee and former beekeeper.
Though he and his wife, Afra, have arrived in the United Kingdom, they have lost nearly everything in the journey — including Afra's sight. Blind and in pain, Afra relies on her husband for everything, even as they sit waiting for approval to see a doctor and be granted asylum.
In chapters alternating between their life in a boarding house and their journey as refugees to get there, Lefteri presents readers with a powerful and unflinching look at the refugee crisis and reminds us that we cannot look away any longer.
Christy Lefreti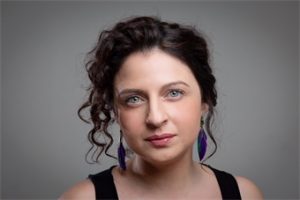 Brought up in London, Christy Lefteri is the child of Cypriot refugees. She is a lecturer in creative writing at Brunel University. The Beekeeper of Aleppo was born out of her time working as a volunteer at a Unicef supported refugee centre in Athens.
---
Please Consider to Pledge to Our Independent Peace Journalism.
Thank you.
Goltune is editorially independent, meaning we set our own agenda. No one edits our editors. No one steers our opinion. This is important as it enables us to stay true to our values.
We practice peace journalism: to cover stories, feature individuals and profile organizations that base their practice according to peace initiatives.
Every contribution we receive from readers like you, big or small, goes directly into funding our journalism. Please support Goltune, large or small. Thank you.
Thanks for helping us to fund our Peace Journalism. Here is our Square account: "Please help us to fund our peace Journalism."
Send your contributions to our PayPal account: [email protected]
Or, contact us and let us know what we can do to deserve your support.