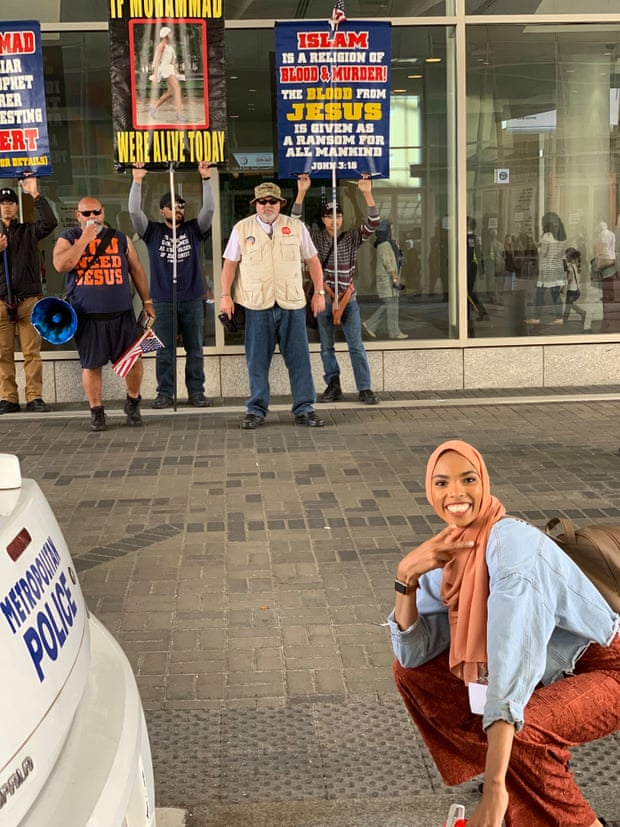 The Guardian – United States.
While attending an Islamic conference in Washington DC on Sunday, Shaymaa Ismaa'eel, a 24-year-old Muslim woman, passed by a group of angry protesters holding signs against Islam and shouting that she and her friends were going to hell. In response, she crouched in front of them and flashed a peace sign.
The resulting photo, posted on Instagram, has prompted an outpouring of support for Ismaa'eel.
"I wanted them to see the smile on my face, and see how happy I was to be me and walk around being a Muslim woman," she said. "I wanted to show them that we are going to remain kind and unapologetic, and continue to spread love in the face of bigotry."
Read the full story here:  The Guardian.
Please follow and like us: