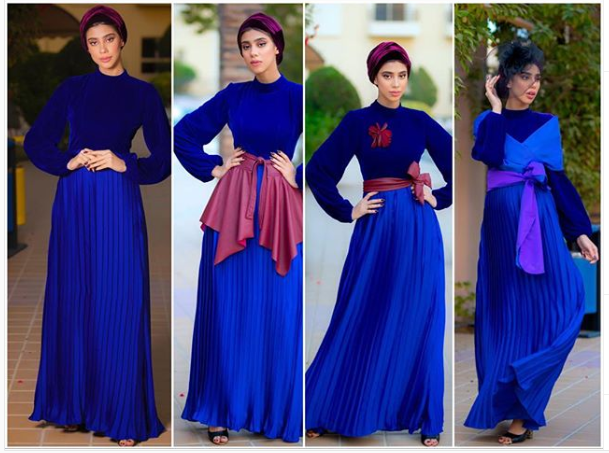 A Khaliji designer focuses on modest wear.
The following points are from My Salaam story published last week about a Bahraini modest wear fashion designer, who focuses on modest wear.
"It's never too late to start new."
We found the story intriguing and inspiring for our audience. Here, we are pointing out to the main points in the story. Below, please see the reference to the story on My Salaam.
Main points for this story:
"It's never too late to start," says Fatima Bastaki, fashion designer behind FAB label. "I studied accounting in university, but it never felt like it was the right fit for me as my interests have always been in fabrics and fashion. I considered fashion as more of a hobby than anything else, and it was just something I did in my free time. I designed simple dresses and taught myself how to make them."

Bastaki's main present is on Instagram.

"Clients can book appointments to design their perfect dress. The aim is for each customer to have her own couture experience, [but] we always have our ready-to-wear collection at our shop and online."

"Finding ethically-sourced fabric is difficult in Bahrain; it's limited and when we order the prices are high. So we try to find other sources. We also [operate a] on no-waste fabric [policy], so that all our leftover [materials are] used on other projects."
Read the full story here: My Salaam