The Islamic community women over centuries have been seen in traditional costumes. One of the most common elements that distinguish Muslimah community women from others is their dressing style. They do possess a distinct cultural identity. And one of the most common elements is the covering up of the head. The Muslim women are always considered as a drag and conservative section of women. They are abided by a specific dressing code. But, the 21st century Islamic women are not lagging behind. There has been a great transformation of dressing style of the Islamic women. The modern muslim fashion has walked a long journey and today they are in the spotlight.
A highlight on Modern Muslim Fashion:
The covering up fashion chic has been overthrown by the modern Islamic fashion designers. They have come up with their latest collections on the modest wears. It is an innovative work that has been appreciated by women worldwide. The modest wears designed are for trendy women of today. There was a time when Islamic ladies were prohibited to join in sports, musical events, entertainment and other types of activities.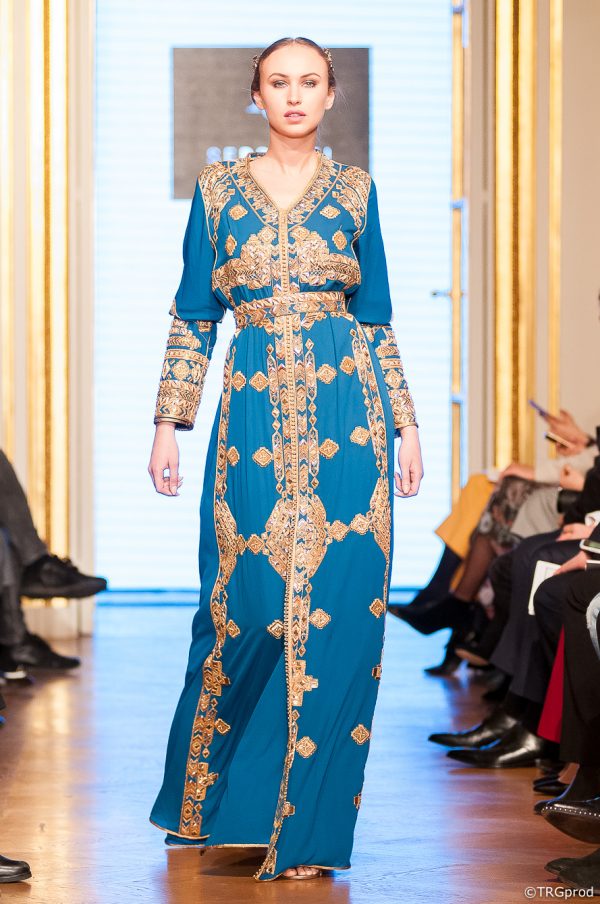 But with time, the perception has changed and in the present era, the Muslimah women are seen in every sector. To cater the fashion needs of every individual Islamic lady, fashion designers have used their creative notions. In recent times, the Muslim fashion holds a much wider concept. There are varieties of modest Muslimah clothes designed for every level of occasions. They are designed by mediating faith & style.
An exhibition in the San Francisco, Muslim women were found in a bright yellow head wrap, in loose cover of rose, in a black silk and lace scarf. There were even modest clothes that ranged from high-end costumes to lively streetwears. The exhibition was actually to exhibit contemporary Muslim fashion. It was hoped that the fashion exhibition will help to hold Islamic fashion in a modern way. However, the demand for the modest Muslim clothes is incredibly high in the fashion world. According to the recent market survey, the modest fashion has become $44 billion industry.
A noticeable change is also observed in the hijab fashion as well in the past few years. The hijabs were available only in black and in white colours. But, with the advent of modest fashion, hijab style has also changed. They are available in a wide variety of colours, patterns and printed fabrics.
Latest Hijab Outfits in line with modern fashion trends:
The latest Hijab outfits are not out of the modern fashion trends. It is basically a mixing and matching of modest pieces that will allow a wearer to get the unique look. Hence, the Muslim fashion designers have designed hijabs in keeping with the latest fashion trends.
According to the recent report, culotte pants and pleated skirts are top fashion trends of modern times. Even some Muslim women prefer to wear long cardigans, shirt dresses and ruffles as well. The hijabs are designed accordingly to give a perfect trendy appearance to a modern Islamic lady. Goltune News is an excellent place to search information on modern muslim fashion, hijab styles, beauty & makeup.