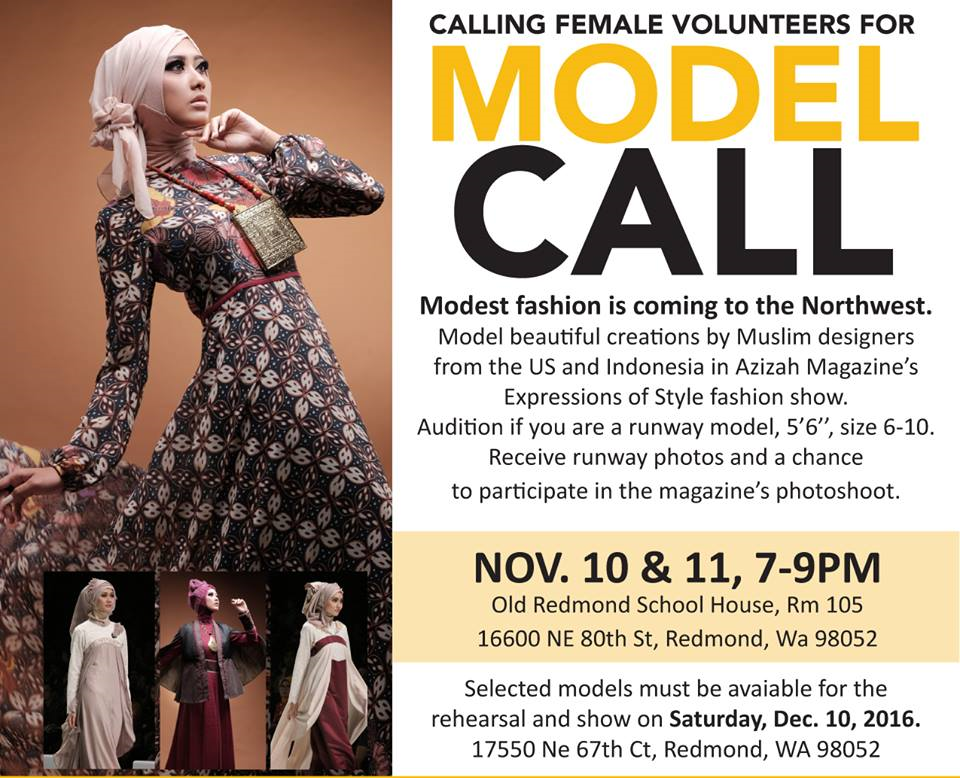 Azizah Magazine is holding an event to choose its model for upcoming fashion show.
Here is Facebook Event:
Are you a model looking for an opportunity to help your portfolio grow? Or aspiring to be a part of a elegant show? Then please come to the Expressions of Style Fashion Show model call at the Old Redmond Schoolhouse on:
NOVEMBER 10th & 11th from 7-8pm
Expressions of Style is the first women's only modest fashion show in the Northwest, showcasing beautiful and modest high fashion designs created by internationally renowned designers from the US and Indonesia.
Come make our beautiful night shine!
Must be 5'6" or taller, size 6-10.