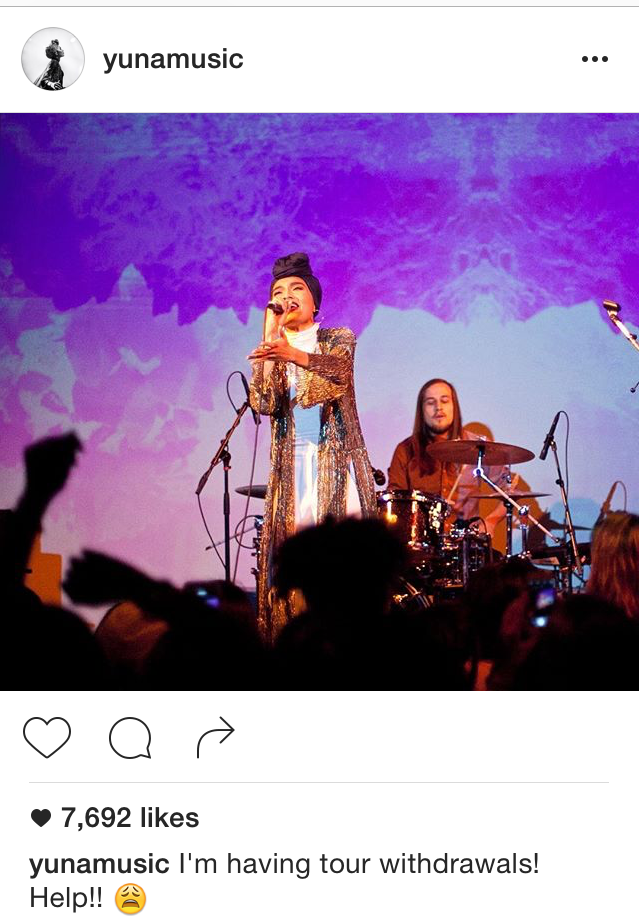 Summary: Yuna Jawab is a Malaysian-born Pop star on her tour around the US and the world to sing while holding on her iconic hijab fashion unapologetically  
Malaysian singer Yuna recently burst onto the United States music scene with collaborations featuring Usher and Pharrell, and she accomplished this while staying true to her personal style and Muslim faith. In a recent interview with New York Magazine, she stayed vocal about her beliefs regarding modesty.  
"I really like the idea of modesty. By the time I got into music, I was already wearing the scarf all the time, and it's really personal to me, my Muslim beliefs, so I decided to keep it and find a way to work around it," she said. "I don't see it as a restriction or limitation—I can still be me and get into music and be an entertainer."
Yuna also went on to say that she is bothered by how many people assume that Muslim women are not given a choice to wear a hijab.
"It's my personal choice—it's just kind of weird when people say 'take off your hijab and be you' because this is me, I'm being myself," she said. "I'm not oppressed. This is very liberating that I get to do this and be in the music industry. I like that I don't have to conform to the normal women-in-music-selling-sex-appeal thing."
Read the full story at New York Magazine.