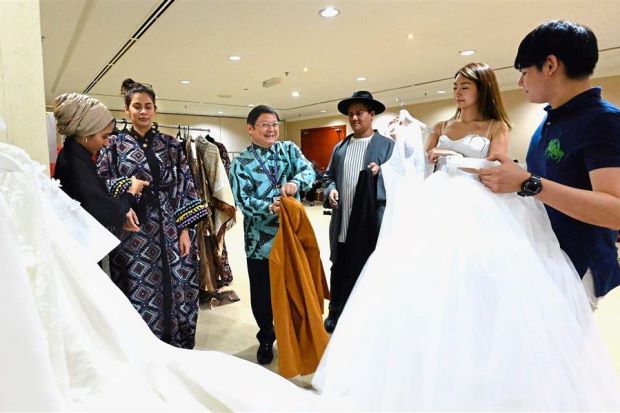 Main Pint: The Malaysia Fashion Week will start tomorrow showcasing more than 100 designers new collections
Story By Grace Chen
Source: The Star Oneline (Malaysia)
IMAGINE this – 305 booths spanning six categories of fashion and lifestyle products, and up to five fashion shows per day by more than 100 established and up-and-coming designers as well as the chance to meet potential buyers from Asia, the Middle East and Europe.
That is the kind of buzz one can expect at the Malaysia Fashion Week which starts tomorrow and ends on Nov 5.
Malaysia External Trade Development Corporation (Matrade) trade and services promotion division lifestyle unit director Abu Bakar Yusof said the sole ambition of the event was to generate business for the Malaysian fashion industry.
"We are going to act as a springboard for the SMEs to get into the international market. At this point, participation is 60% local and 40% international," said Abu Bakar.
At last count, Abu Bakar said the event had attracted the attention of about 200 buyers from India, Egypt, South Africa, Kazakhstan, Thailand, Myanmar and Russia, in addition to a delegation of 10 buyers from Qatar.
The fashion category, which includes handbags, footwear, accessories, apparel and textiles, has received the most attention.
Follow the story @ The Star Online …