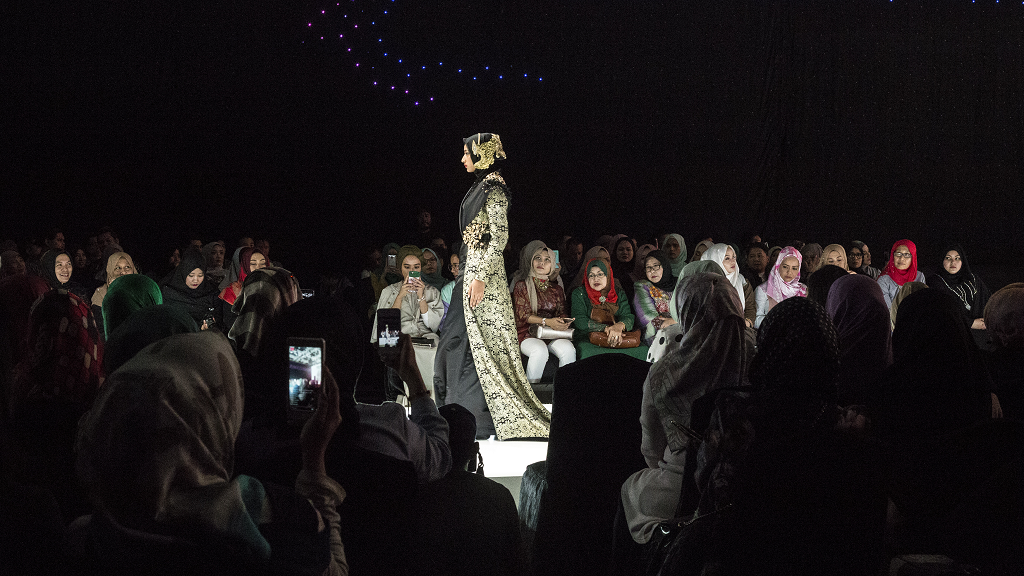 Three Indonesian labels are set to be showcased at the Amazon Fashion Week in Tokyo, held in the Japanese capital from March 19-24. 
You will read in this story:
Amazon is tapping into the non-American modest fashion industry
Indonesia is Amazon's second fashion runway overseas in 2018
Non-American designers are happy to introduce their clothes at the giant online retailer
The story was originally published on Jakarta Post.
Two Indonesian designers are included in the 2018 Autumn/Winter showcase "Asian Fashion Meets TOKYO (Indonesia)", namely Anandia Putri Harahap's IKYK (I Know You Know) and NY by Novita Yunus.
Speaking of her latest collection, Putri said her pieces took after the landscape, arts and culture of South Tapanuli in North Sumatra, including prints inspired by the local color schemes found in the region, which mostly consist of lush green shades. Following four months of preparation, Putri named the collection "Tor Sibohi", after the region.
"When I was doing my research for this collection, I found that elements from South Tapanuli had not yet been explored much in fashion. And since my roots are also from that area, I wanted to take elements from the region and implement them into this collection," Putri said in Jakarta recently.
A modest fashion line, IKYK's newest collection will consist of 20 looks, including 16 for women and four for men.
Meanwhile, Novita's NY is set to present a collection themed "Against the Tide", which will feature a combination of intercultural elements, namely Indonesia's batik and an ancient Japanese dye technique called Shibori.
Novita was previously known for her mid-scale ready-to-wear label Batik Chic.
Another Indonesian brand, (X)SML by designer Jun Mardian, will also be featured at the fashion event in Tokyo. (liz/kes)