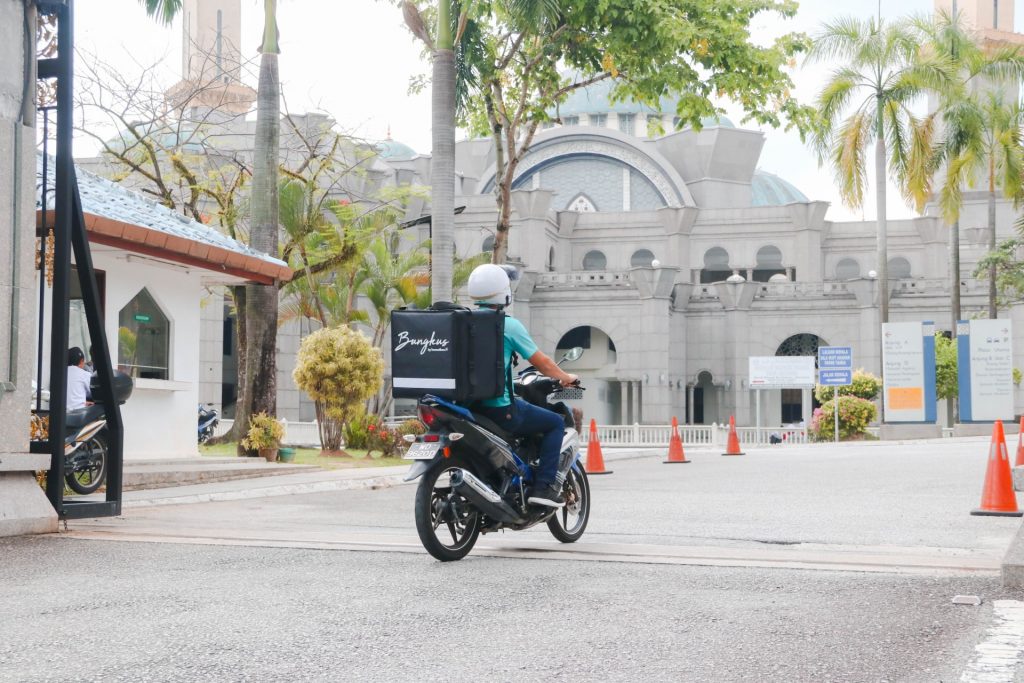 Press-release – Halal food, halal delivery, halal lifestyle.
In the crowded space of food delivery services, Honestbee wants to stand out by introducing Bungkus – the first food delivery service provider to receive the halal certificate from Jabatan Kemajuan Islam Malaysia (JAKIM).
"This means customers are assured that when they order food from a halal-certified restaurant, the food is picked up, handled and delivered in a halal certified manner."
"That covers everything from how we recruit our riders, what they wear, the equipment that they use, the marketing that we do and even the selection of restaurants that we place onto our platform."
The company is also looking to expand its services beyond the Klang Valley, Penang and Johor. According to Afzan, Honestbee partners with 2,000 restaurants and 500 groceries across Malaysia for its delivery services.
"With that, more brands are coming to us because halal certification is something that is important for the Malaysian market."
Afzan Lutfi is no stranger to the start-up world and the challenges that come with it. Prior to joining Honestbee in early 2018, the former investment banker founded two startups, including a motorcycle ride-hailing company which pivoted into providing courier and delivery services.
"I love start-ups. I like the ability to build something from the ground up, to be able to make impactful decisions. At the same time, do good for the local community," he says.
Effective social good is one of the key reasons that led to joining Honestbee, Afzan adds. "I had the opportunity to speak with the co-founders and employees of  Honestbee itself. They told me their corporate mission is to try to improve the lives of local communities that they were in – which was across eight different markets," he says. "That really resonated with me."