Dolce & Gabbana's first official runway show in Dubai, an important city in the Middle East, was colorful and glamorous. 
Source: AlBawaba news site, editor's choice
Models marched on the stage wearing Domenico Dolce and Stefano Gabbana's "Day and Night" collection dresses. Dubai Mall hosted the runway show on Sunday night.
Dolce & Gabbaba's First Middle East show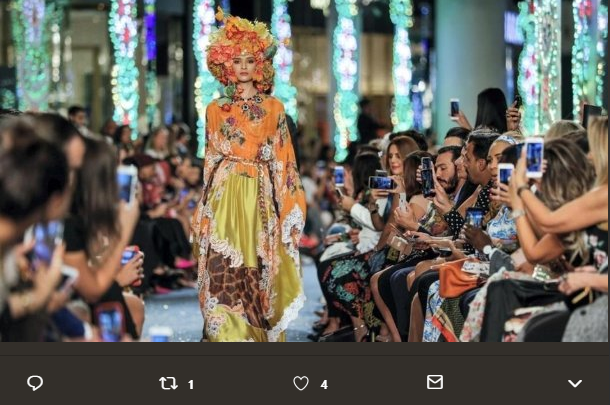 The Milan-based fashion house's collection featured intricate evening gowns in vibrant shades of pink, yellow, orange and blue. Some designs boasted arabesque motifs in a nod to the surroundings. Masculine, sporty looks also featured in the showcase.
Male models took to the catwalk in a range of sharp tuxedos.
 Colorful, vibrant, floral designs
Female Models
 walk on the runway in array of elaborate floral headpieces. The intricate, mosaic-like beadwork matched with embellished dresses and abayas. The accompanying music got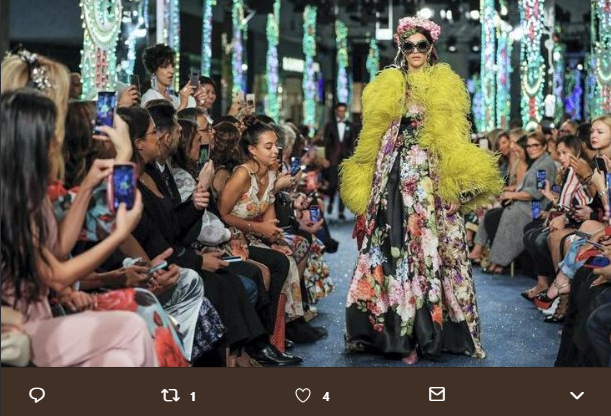 onlookers in the mood as a classical band played a mix of popular current and old school tracks while the models strutted down a grey runway.
Read more of the story at Arab News
Lebanese fashion bloggers Karen Wazen and Lana El-Sahely, along with a host of other regional influencers were spotted at the event.
Dubai opens up to designers who embrace modest and chic fashion
"We love Dubai very much. We are extremely excited to come back. It is a dynamic city with thousands of attractions. You're able find everything you want. It is a modern and cosmopolitan metropolis where you can shop for spices, fabrics, carpets, typical objects… everything we love," Gabbana said in a statement released before the show.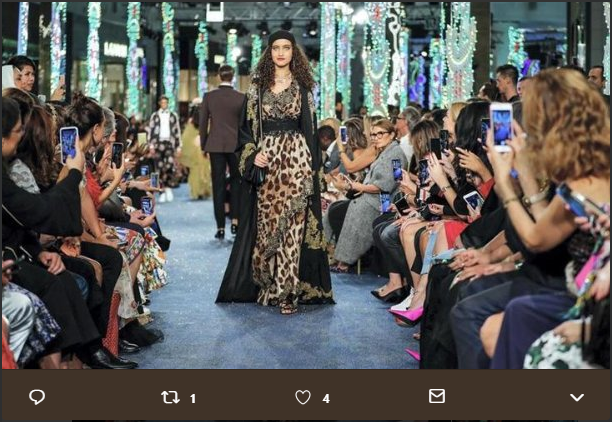 "We have just opened a boutique in The Dubai Mall that reflects what we are, our identity. There's a bit of everything, the black of the marbles, the gold, the precious damask fabrics we adore. This space is an interpretation of our soul, with the dream-like atmosphere and warm colors of the Middle East," Dolce added.
Matthew Baster-Priest, editor-in-chief for Esquire Middle East, takes us to what happened at the grand opening of Dolce & Gabbana's store at Dubai Mall.