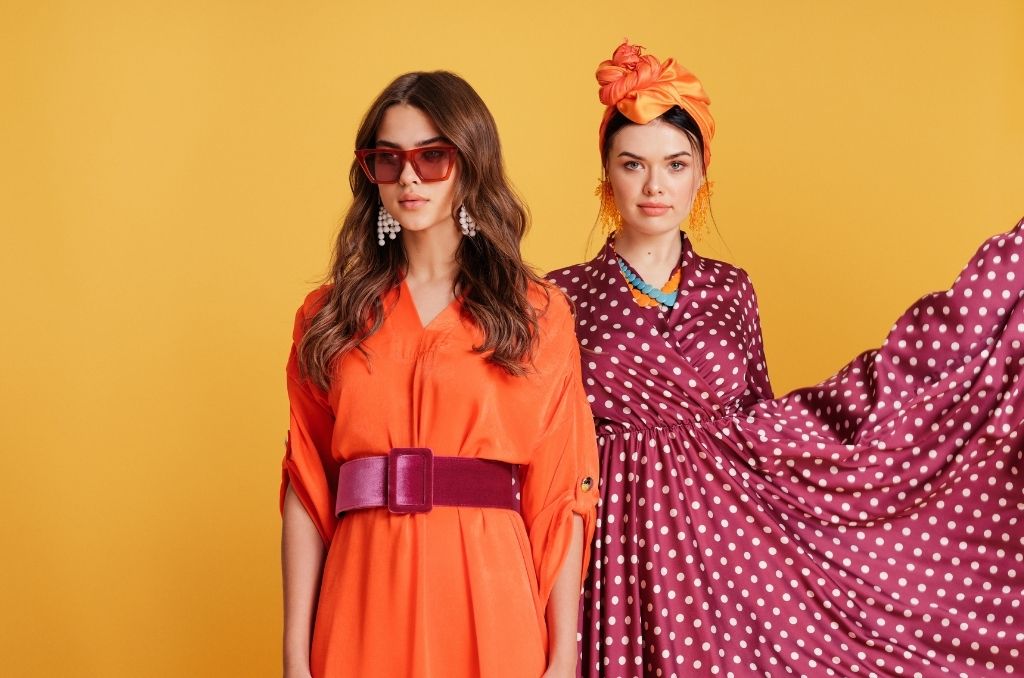 Summer is here and the warm weather is not going anywhere, anytime soon. With the upcoming Eid al-Adha in horizon, there's nothing like the feel of digging out an old, treasured shirt and draping it against your skin in summer.
It is a refreshing time of the year. It's the time to bring back good old memories to life for the sake of the Eid al Adha fashion.
Although pandemic hasn't leave us alone, this doesn't mean we shouldn't indulge in the summer fashion.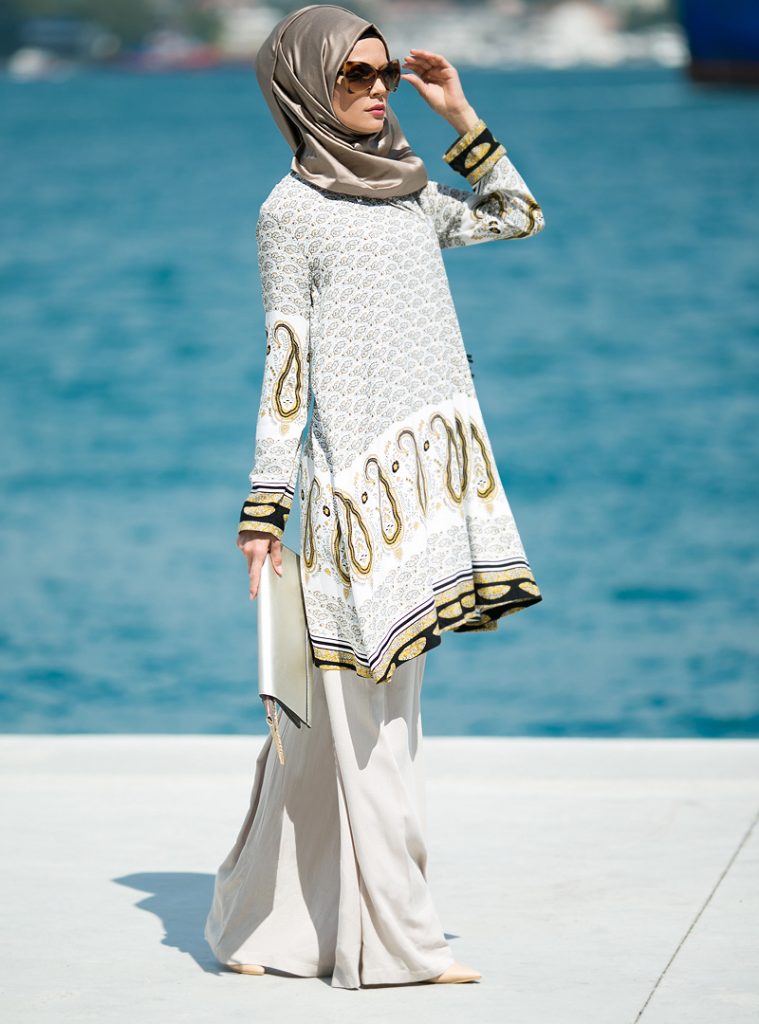 Sometimes simple is the best solution. Just ask Fatima Rafiy, Noor D'Izar's innovative Belgian designer who stunned audiences and judges at Paris Fashion Week in 2010 with her comfortable headscarves. Some of these scarves, such as the style that featured a built-in, stay-put band, made an impression with a leather aviator-inspired top that was fierce and lux, all leather and fur. It conjured images of a strong, proud lioness high on a rocky cliffside.
Interestingly, Muslim women were not the only buyers post-show. In fact, one gentleman purchased the piece as a fashion accessory for his motorcycle.
Pin-free Hijab
One of the most eye-catching things about Rafiy's line is her pin-free hijab technique that suits the many non-fussers of the world. Included among this group is is Maryam Yusof of the Aquila Style blog. Aside from the hijab, Yusof gave a shout-out to Noor D'Izar's crocheted cap and shawl duo when calling attention to a collection of "fuss-free hijabs."
The combo is certainly beautiful, and perfection for an autumn stroll. It has a European feel and would suit just about any woman. The cap and scarf can be worn together or separately, with or without a headscarf. It's feminine and it's fun, mirroring Rafiy's personal mantra when it comes to fashion design. She'll tell you it's "very important to be innovative."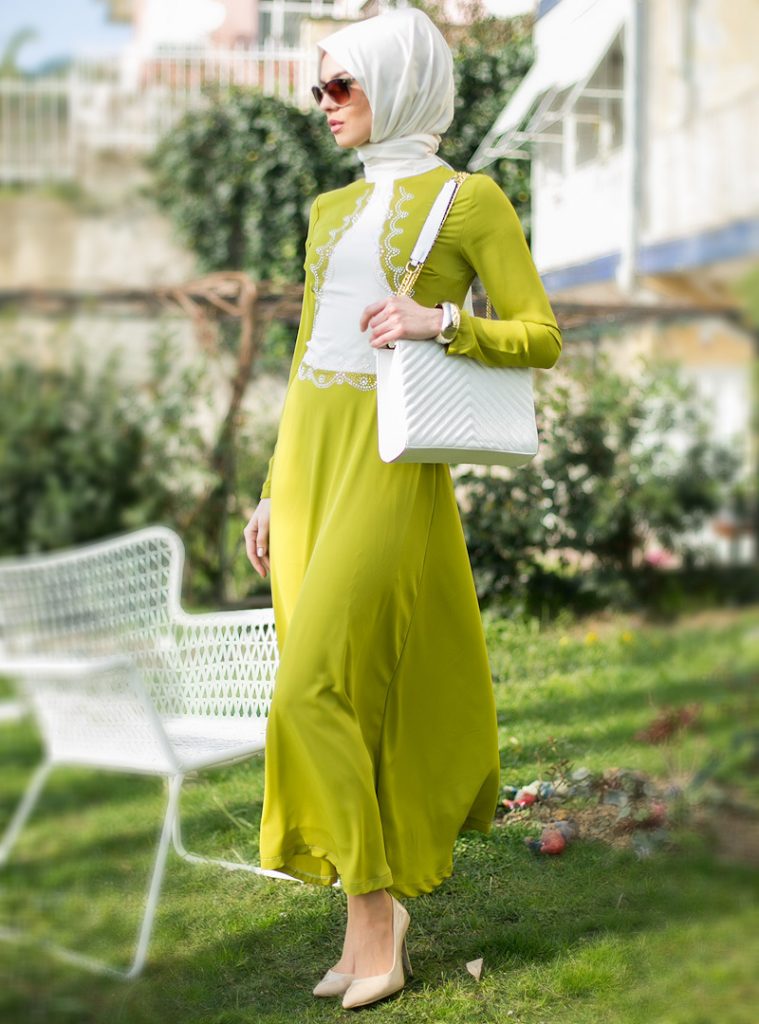 Case-in-point: here is a refer to the website's section on hijabology. This is essentially a field guide that suggests how to wear and stylishly combine types of scarves. It offers readers step-by-step guides on wraps like the Imsar (supposedly quite easy to wear and also 'sunglass-proof'), Juna, Izir, Wrappa, Wrappa 2, Isi Sport/Irin and Tuban.
"I don't get my inspiration from one certain thing but from all kinds of different things around me," says Rafiy. "Sometimes from traveling, sometimes from architecture, other times from fabrics with animal prints."
"Being able to create my own style and to do what I've always dreamed about doing is what I love the most," she says. "The basic hijab is always made of silk. This winter I will definitely focus on fur again…lace, velvet, silk and maybe leather."
Summer and modest fashion in Seattle
Sabika Makhdoom, who creates clothes for Sabika Seattle, is another designer looking to integrate soft fabrics and a feminine aesthetic to bolster her upcoming 2013 fall and winter collection. This past summer, Makhdoom showed her collection at a charity show called Relief on the Runway in New York during September's Fashion Week. Now she is holding down the fort in Seattle and also working on a Look Book.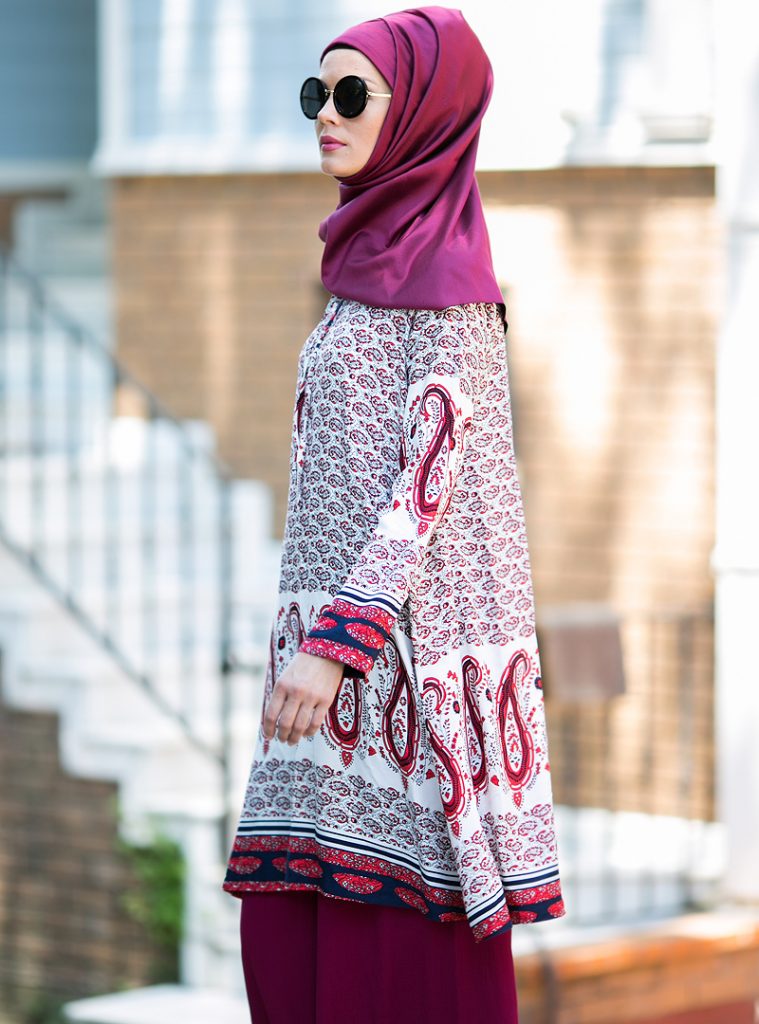 "I want to be fashionable. I want to be feminine. But I still want to meet all the modest requirements," says Makhdoom. "This fall and winter I'm using a lot of knit, and just a bit of lace." Knit, or America's favorite fabric, as she likes to call it, is a shape shifter that lends itself to lots of comfort and easy style. Hence, she is experimenting with crochet on necklines, trendy layers and high-low hems. Makhdoom is also partial to silk (despite its top-drawer price) as it is a glamorous workhorse for all seasons.
"I personally like natural fabrics so I tend to use more silk," she says. "It's a bit harder to work with because it's more expensive, but I like it because it's breathable and can be warm in the winter and cool in the summer."
Not one to be boxed-in, Rafiy remains versatile in her approach to outfitting women and men around the world. As she points out: "I have a lot of different designs in mind and each and every one of those can be worn in many different ways," Rafiy said.
---
Thank you very much for helping our Peace Journalism agenda.
Goltune is editorially independent. No one edits our editors. No one steers our opinion. This is important as it enables us to stay true to our values.
We practice peace journalism: to cover stories, feature individuals and profile organizations that base their practice according to peace initiatives.
Every contribution we receive from readers like you, big or small, goes directly into funding our journalism. Please support Goltune, large or small. Thank you.
Thanks for helping us to fund our Peace Journalism. Here is our Square account: "Please help us to fund our peace Journalism."
Send your contributions to our PayPal account: [email protected]
Or, contact us and let us know what we can do to deserve your support.