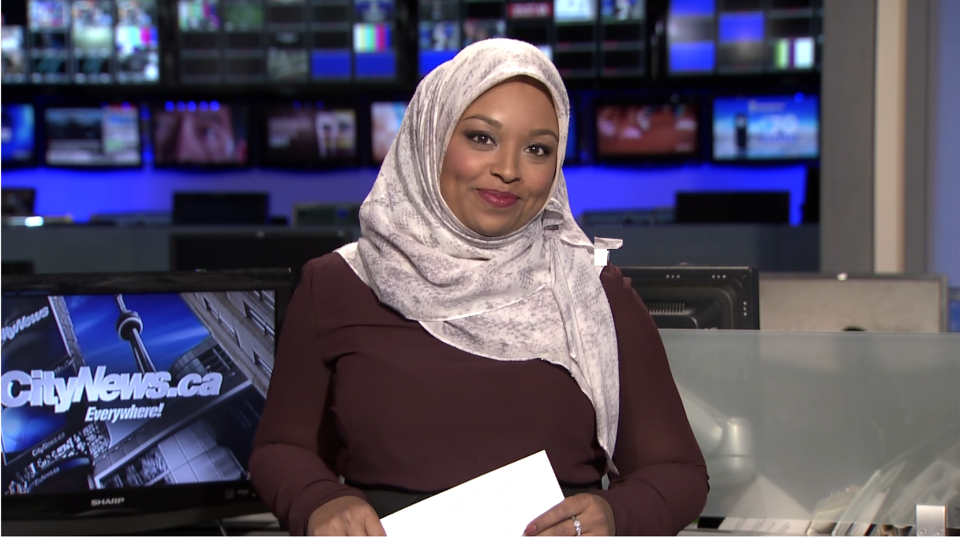 Ginella Massa is the first hijab-wearing female TV reporter to appear on Canada's national news program.
Source: Women @ Forbes
Writer: Pauleanna Reid
Canada is a country known for it's multiculturalism, and nowhere represents that better than Toronto. As the fourth largest city in North America and the most diverse metropolitan area in the world, Toronto is home to people of all racial, religious, and cultural backgrounds.
From Greektown to Little Jamaica, from food festivals to musical showcases, from the ringing bells of churches to the prayer calls of mosques, the corners of the world convene in Toronto. But despite this rich diversity, a hijab-wearing Muslim woman had never anchored a major newscast in the city, or anywhere else in the country. Not until 2015. Not until Ginella Massa.
Massa made history two years ago when she appeared on televisions across the Greater Toronto Area on CityNews Toronto's late night news show. While Muslim women had anchored newscasts in Canada before, none had ever done so in a hijab.
The gravity of this was not lost on Massa. "When I have young girls coming up to me saying how excited they are seeing someone like me in a mainstream medium, and that it makes them feel like it's something they too can aspire to be, that's what keeps me encouraged and inspired to keep doing the work I'm doing," she explained.
Massa gives those young women something that she missed out on: representation. As a girl, Massa had never seen a Muslim woman in a hijab on a news broadcast, and despite a growing interest in someday having a job in journalism, she had a hard time imagining her difference wouldn't be a roadblock to her success. It was Massa's mother who helped her believe that she could make a new path where one didn't exist before.
"My mother was the one who suggested that I might want to pursue a career in broadcasting, given my loquaciousness, my inquisitive nature, and my ability to easily connect with all different kinds of people. When I questioned whether I could be given a chance on broadcast TV, she would tell me, 'just because it hasn't been done before doesn't mean you can't be the first,'" Massa recalls.
Read the full story here …