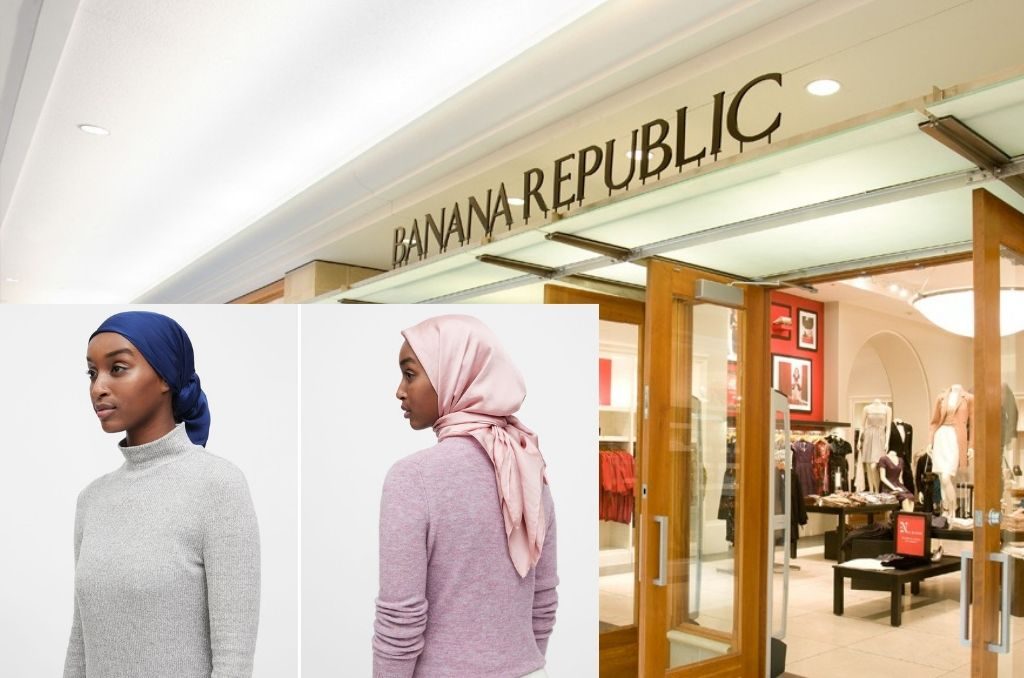 Washington Post – Banana  Republic, the mainstream retailer known for no-frills work wear, has introduced a line of hijabs, making it the latest consumer brand to create products for Muslim women.
The company this week began selling four styles of the religious headscarves, including satin fabrics and leopard prints, on its website for between $40 and $50. It added the products to the "accessories" section of its site on Tuesday as part of an effort to "to reflect the rich diversity of customers and employees," a company spokeswoman said in an email.
The growing popularity of "modest" clothing lines and hijabs at mainstream stores signals a shift, analysts say, in retailers' attitudes toward inclusion and diversity. The apparel industry is undergoing massive change, and analysts say companies are having to rethink their products to attract new shoppers. Many are using their websites as a way to reach groups they might have ignored in traditional stores, where the focus has long been on stocking shelves with items that will appeal to the largest swath of consumers.
"Mainstream companies are waking up to the fact that there is value in Muslim consumers," said Sabiha Ansari, co-founder of the American Muslim Consumer Consortium, a nonprofit that works with businesses. "Any time a consumer is acknowledged, that's a good thing."
Read the full story on Wash post.