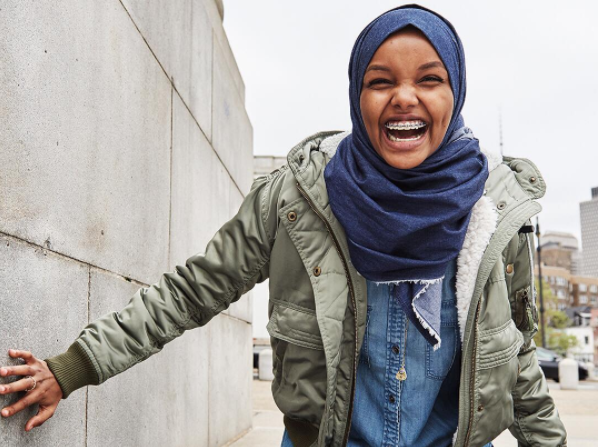 Summary: American Eagle features Halima Aden, hijabi supermodel, on its newest ad campaign
Source: Yahoo News
American Eagle, in many respects, is setting an example that others in the fashion world might opt to follow. The progressive style powerhouse latest campaign reflects several types of American beauty. Not only does it includes its first hijab -wearing model, halima aden, but many other diverse models as well, such as body-positive activist Iskra Lawrence.
Alongside Aden and Lawrence, the AE campaign" which notably showcases a stylish denim hijab, a new addition to its women line" features rapper Joey Badass, professional basketball star Brandon Ingram, and vlogger Amanda Steele. All models have been saved from Photoshop edits, displaying true unfiltered beauty.
American Eagle's breakthrough star is definitely Halima Aden. Aden rose to fame starting with her appearance in the 2016 Miss Minnesota pageant, breaking stereotypes when she competed wearing a hijab and, in the swimsuit portion of the pageant, a burkini.
Although Aden didn't win the title of Miss Minnesota, she scored a contract with the coveted agency IMG Models and has since been working nonstop.
Aden has taken the fashion world by storm. In June, the 19-year-old model graced the cover of Vogue Arabia, and she is this month Allure cover girl. And now comes her debut as the first hijabi to promote American Eagle.