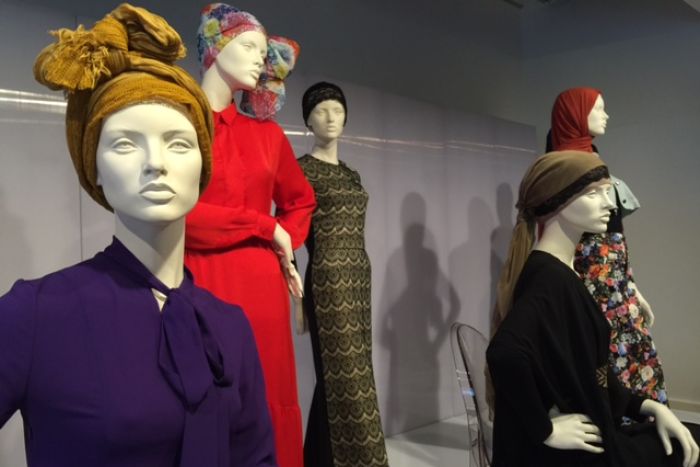 The Department of Foreign Affairs and Trade, DFAT, has been slammed for its decision to sponsor the 'modest fashion' industry including the hijab and burqa.
Source: Daily Mail
Writer: Kate Darvall for Daily Mail Australia
DFAT promoted an Australian-made Islamic clothing exhibition this month, describing the invention of the burqini swimsuit as 'ground-breaking'.
The taxpayer-funded department described the Islamic clothing market as 'booming' in Australia. DFAT's promotion of the industry sparked outrage from the Australian public.
Taking to Twitter in response this week, one man asked: 'Why are you supporting the oppression of girls and women?'Another took to the social media site to ask if DFAT was serious about its support for the Islamic fashion market.
'What the h*ll is this waffle out of DFAT?' they said.
'If this is real it is the most stupidity that I have ever seen.'
A third critic took issue with Islamic fashion calling itself 'modest fashion'.
'Doesn't that imply that an Australian woman who chooses not to dress as the women in the photograph, is therefore immodest?'
Another said it was time to 'bring back Abbott'.
'Now DFAT is trying to get Aussie girls to dress more modestly? Bring back Abbott,' he said.
Former prime minister Tony Abbott slammed the promotion on Monday, and questioned bureaucrats 'very unfortunate readiness' to shut out Australian values.
Mr Abbott said he was 'flabbergasted' DFAT chose to sponsor Australian-made 'modest fashion'.
Read more @ Daily Mail Australia